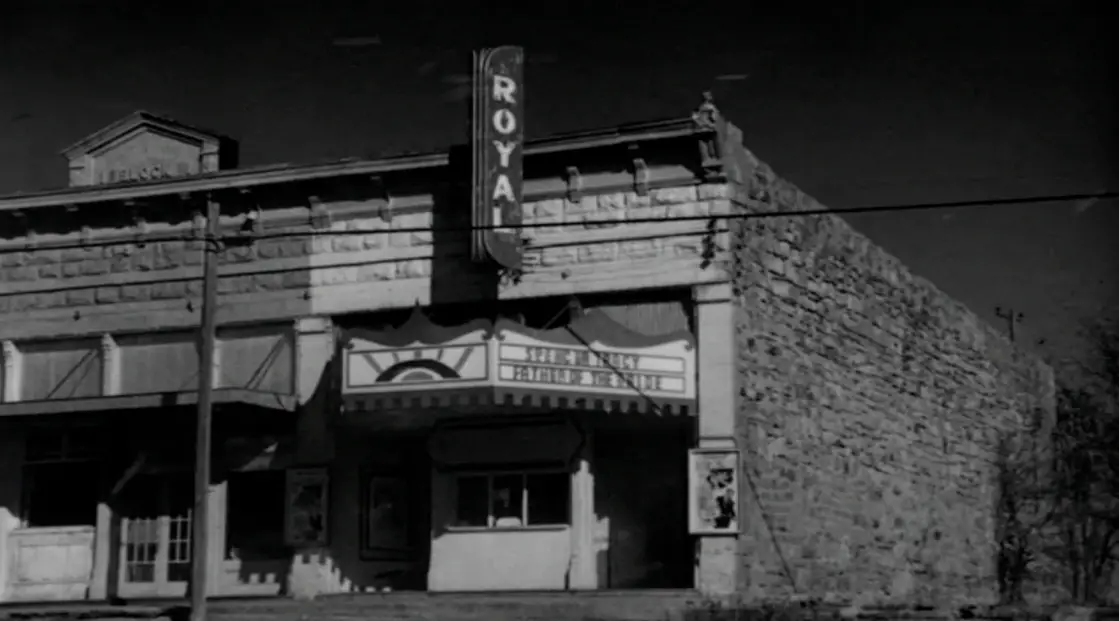 Director: Peter Bogdanovich
Producer: Stephen J. Friedman

Writers: Larry McMurty (novel), Larry McMurty and Peter Bogdanovich (screenplay)
Photography: Robert Surtees

Music: Hank Thompson, Bob Wills & His Texas Playboys, Phil Harris, Johnny Standley

Cast: Timothy Bottoms, Jeff Bridges, Cybill Sheppard, Ben Johnson, Cloris Leachman, Randy Quaid, Ellen Burstyn, Sam Bottoms, Eileen Brennan, Sharon Ullrick, Clu Gulager

In 2007, Peter Bogdanovich's The Last Picture Show finally cracked the AFI Top 100, overcoming its initial snubbing in 1997 to finally place Bogdanovich in that elite filmmaking class where he belongs. The film's reception in AFI listology mirrors its mixed initial reaction with audiences, critically acclaimed with eight Oscar nominations, including Best Picture, while a turn-off to mainstream moviegoers as old-fashioned and obsolete, as the first film to be shot in black-and-white since the early '60s. (A)
Indisputable is the film's reputation for launching the careers of unknown actors who would go on to do big things — Jeff Bridges (The Big Lebowski), Cybill Shepherd (Taxi Driver), Timothy Bottoms (The Man in the Iron Mask), Cloris Leachman (The Mary Tyler Moore Show), Randy Quaid (National Lampoon's Vacation), Ellen Burstyn (The Exorcist), Sam Bottoms (Apocalypse Now) and Eileen Brennan (Private Benjamin). What a lasting legacy to this superb work of art.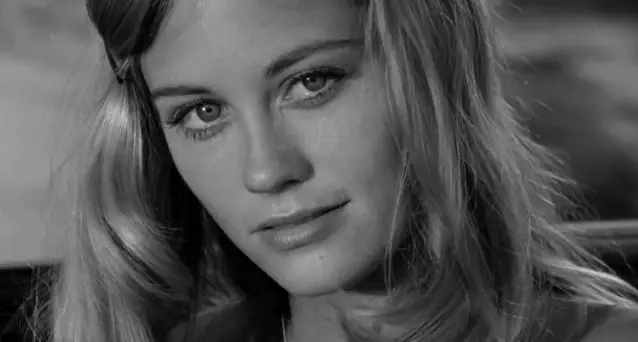 Based off a book by Pulitzer Prize winner Larry McMurty, source author for Hud (1963), Terms of Endearment (1983) and the TV miniseries Lonesome Dove (1989), The Last Picture Show is set Anarene, a northwest Texas town resembling McMurty's hometown of Archer City (where the film is shot). Laying the groundwork for George Lucas' American Graffiti (1973), Barry Levinson's Diner (1982) and Richard Linklater's Dazed and Confused (1993), this coming-of-age story begins in November 1951 and takes viewers through the social (and sexual) adventures of a group of high school seniors in their final year. Because of its promiscuous nature, the film could suffice with the tagline "sex in a small town," but such a label would oversimplify its deepest ambitions as a multi-generational character study and social commentary on a declining southern town during a major shift in American culture and mores.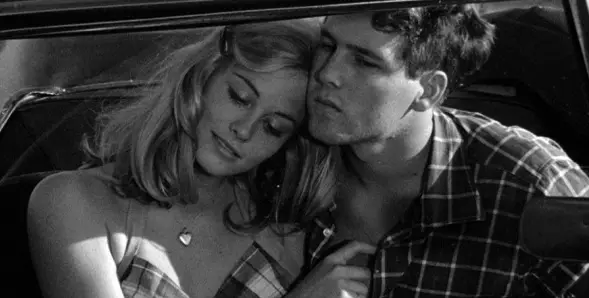 These themes are reflected in an ensemble cast of characters, told mainly from the perspective of Sonny (Timothy Bottoms), an impressionable young high school senior, driving a Chevy pickup and wearing the letterman jacket of a lousy football season that has thankfully concluded. He spends the post-season exploring his own sexuality before battling best friend and teammate Duane (an Oscar-nominated Jeff Bridges) for the affection of the town's scintillating young beauty, Jacy (Cybill Shepherd, who would begin an affair with Bogdanovich himself).
A virgin at the start of the film, Jacy is pushed into promiscuity by her alcoholic, 40-year-old mother Lois (an Oscar-nominated Ellen Burstyn), the film's very own Mrs. Robinson, who despite her wealth is unfaithful in her marriage and hates her small-town existence ("Everything is flat and empty here, nothin' to do").
Equally adulterous, but much more sympathetic, is Ruth Popper (an Oscar-winning Cloris Leachman), an emotional wreck of a housewife thanks to her basketball coach husband (Bill Thurman), who represses his own homosexuality and neglects her passionate needs. Mrs. Popper's predicament underscores the naivety of the town youth — "My god. You don't know a thing about it, do you?" — and complicates things when she begins her own adult-teen affair with Sonny.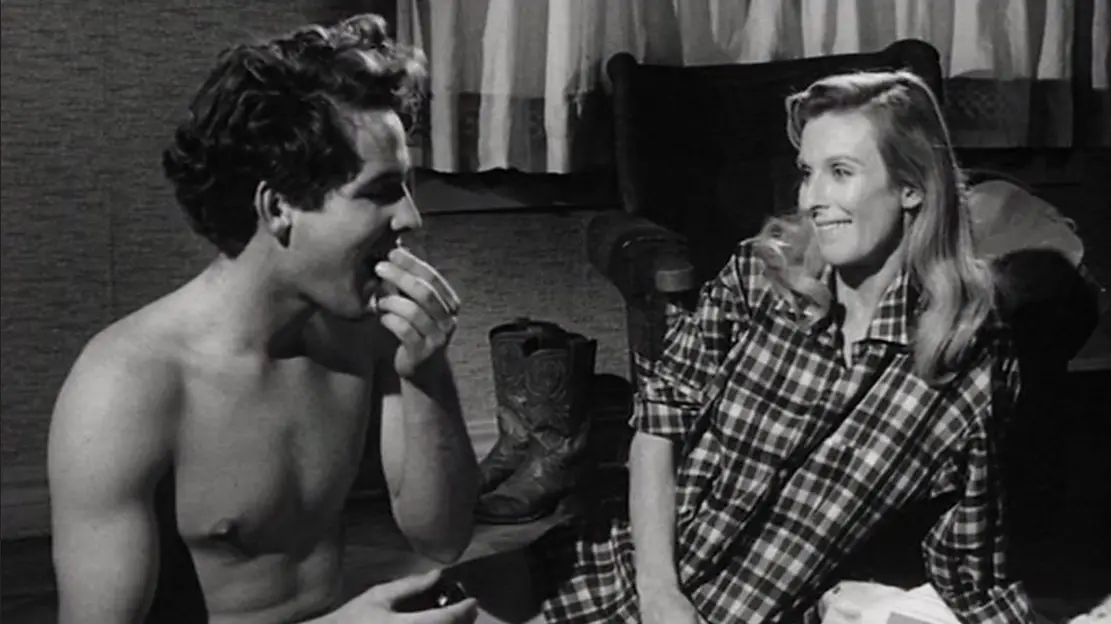 Rounding out this crazy bunch is Jacy's dopey suitor Lester (Randy Quaid); Sonny's mute friend Billy (Sam Bottoms, Tim's real-life brother); the cafe waitress Genevieve (Eileen Brennan); and, most importantly, the man they affectionately call "Sam the Lion" (an Oscar-winning Ben Johnson), a wise old man and the understood town conscience. Sam the Lion is not only the beloved owner of Anarene's social hot spots — a pool hall, a cafe and a Royal movie theater — he's the personification of the town itself. I beg you to rewatch the film in this light, noting how Sam's nostalgic longing symbolizes the entire town's existence.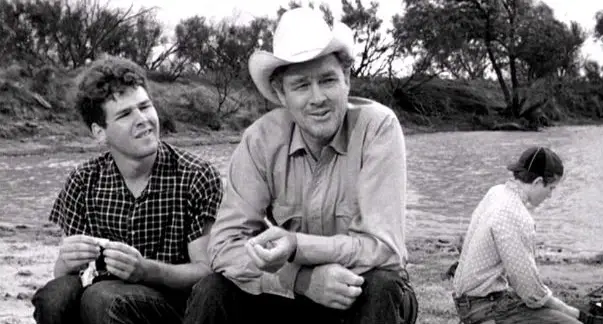 This atmosphere of desolation and decay is the film's real strength, enveloping viewers in a swarm of swirling dust and leaves, drifting tumbleweeds and howling, ghost-town winds whipping across authentic Texas locales. Echoing across the wind are the steel guitars of classic country musicians, guys like Hank Williams, Hank Snow, Bob Wills, Eddy Arnold, Webb Pierce and Hank Thompson, all emanating from natural sources: radios, jukeboxes and portable record players (like Bogdanovich's idol Orson Welles did in Touch of Evil).
Beyond the soundtrack, the most important atmospheric decision was Bogdanovich's choice to shoot in black-and-white, captured beautifully by cinematographer Robert Surtees (The Bad and the Beautiful), who creates a bleak, colorless look that matches the film's tone. "I thought everything would look too pretty in color," said Bogdanovich, who, along with production designer wife Patty Platt, consulted Welles about shooting the film and black-and-white, to which Welles responded, "Of course you'll shoot it in black and white!" (B) Fittingly, Newsweek called Bogdanovich's work "the most important film by a young American director since Citizen Kane," forever linking him with the master Welles, whom he had fought for as the genius behind Citizen Kane, when fellow critic Pauline Kael wanted to give most of the credit to writer Herman Mankiewicz. (C)
Just 31 years old at the time, Bogdanovich had made his directorial debut just three years earlier with Targets (1968), the critically-acclaimed sniper film starring Boris Karloff. Prior to that, he had built a career as a stage actor and film critic, where he befriended Welles and self-schooled himself in the art of filmmaking. He proves that understanding here in spades, taking the same auteuristic film reviews he used to write and applying them to the screen.
Throughout the film, Bogdanovich shoots mostly at eye level, with plenty of subjective shots, giving viewers the experience of actually being in these situations, and almost losing his job for "cutting in the camera," practically editing the film in his own brain. His directorial choices prove very effective, from a fight scene shot in 45 different camera set-ups without a master shot, or his shot of Lois appearing as a domineering figure over her daughter's mirror image.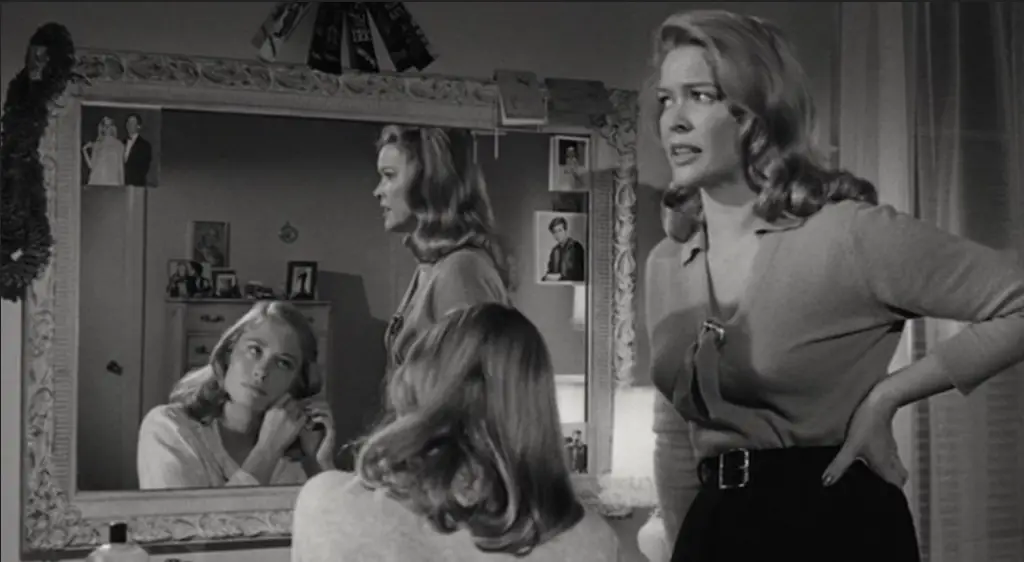 Bogdanovich greatest technique may be the use of the long single-take. The most important may be the two-minute-plus long take at the tank dam, a dolly in to a close-shot on Sam as he gives an important monologue, then a dolly back out when he's done.
Just as important as the long single-take (leaving the camera running without cutting) is his decision to limit the number of takes in two key scenes: (a) Sonny's emotional reaction to a car accident, and (b) the last scene with Sonny and Ruth. Bogdanovich insisted both be done without rehearsals for a more naturalistic feel, and his actors delivered:
Bogdanovich's touch is all over this one, all the way down to the editing, which he claims he did entirely himself before hiring Donn Cambern simply to have an editor's name in the credits. His hands-on approach allowed full control over his shot compositions, notably in the cutting of the sex scenes, with perfectly-timed cuts to detail inserts, like a hand grasping for the corner pocket of a pool table.
These R-rated scenes have, of course, proved controversial, featuring full frontal nudity and themes of teenage promiscuity and adult-teenage affairs. But make no mistake, these scenes are much milder than today's ultra-graphic material, and they are done so tastefully that one can't help but admire Bogdanovich's artistry. The Last Picture Show is his masterwork, opening and closing with a pair of bookend pans, first right to left, then left to right, showing the town's deserted streets and Royal Theater.
By the time this second bookend appears, some viewers may not appreciate the utterly bleak, almost mournful conclusion. It certainly isn't wrapped-up neatly at the end, not by a long shot. Rather, it's one you have to sit and ponder, like the best, most provocative films should be. To unlock the film's power, one must try approaching it through the eyes of both Sam the Lion and Sonny, who respectively serve as mentor and protege, both similar souls separated by a number of years. Focus on Sam's speech at the tank dam, what it says about the town, about people, about aging, about society, for this is precisely what Bogdanovich feels about cinema. He's expressing classic film as a lost art at the cusp of change in the '70s.
As such, the film remains Bogdanovich's tribute to John Ford, Howard Hawks and the other directors of his childhood, "an American epitaph of epic proportions," wrote the Hollywood Reporter. Fittingly, it was Ford who persuaded Johnson to play the role of Sam the Lion, the perfect choice for a nostalgic conscience considering he had appeared in such westerns as She Wore a Yellow Ribbon, Rio Grande, Shane and The Wild Bunch. It should be no surprise, then, that the film's "last picture show" before the Royal closes is Hawks' John Wayne masterpiece Red River (1948), after which an employee explains the movie house's demise: "Nobody wants to come to shows no more. Kid baseball in the summer, television all the time." In creating this film, Bogdanovich succeeds in providing the final film of a bygone era, the epitaph to those great directors of the past, the last picture show.

Citations:
CITE A: Tim Dirks, AMC Filmsite.org
CITE B: IMDB Trivia
CITE C: Newsweek magazine, from the DVD bonus features